… is proud to support these charities …
The Yoga Education In Prisons Trust
www.yogainprisonstrust.org  |  Donate Here >>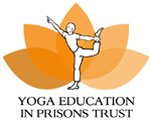 The Yoga Education in Prisons Trust is a registered charitable trust providing yoga and meditation education for prisoners, in prisons in New Zealand. We recognize that the restrictive environment of a prison may be more conducive to internalisation and contemplation. Therefore it can be regarded as an opportunity to use the time-tested techniques and tools of yoga and meditation for personal growth and well-being.
A safe supportive environment is created by experienced teachers that allows the prisoners to let go of fears and restrictive patterns, explore aspects of themselves that can enhance social integration.
The Tulsi Trust
www.thetulsitrust.org  |  Donate Here >>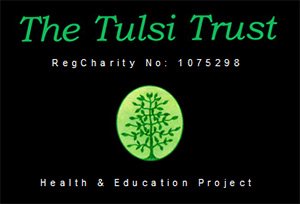 The Tulsi Trust is a registered charity in the UK working with Bengali resettled refugees and the indigenous Adivaashi aboriginals of the interior area of Madhya Pradesh, India.
Waiheke yoga teacher Neal Ghoshal has worked with the Tulsi Trust in the past and has seen first hand the amazing work that they do in India.
Their work is completely dependent on the kind donations of our supporters and on the ceaseless work of many volunteers. Regular donations enable the Trust to budget and project the future utilisation of resources.
The Trust urgently need funds for:
Mobile Medical Unit
Hospital equipment
Ongoing maintenance of hospital and school facilities
Ongoing funds to be able to refer patients to distant hospitals for major operations and medical investigations, which we pay for as the villagers have no money
Medicines and dressings which we provide free of charge
Establish primary health care in each village, and adult self-help care groups in outlying villages.
Better accommodation facilities for staff and volunteers.