Website: waihekeyogaroom.co.nz
Email: sue.grbic@gmail.com
Phone: 021 130 2932
(or from outside New Zealand +64 21 130 2932)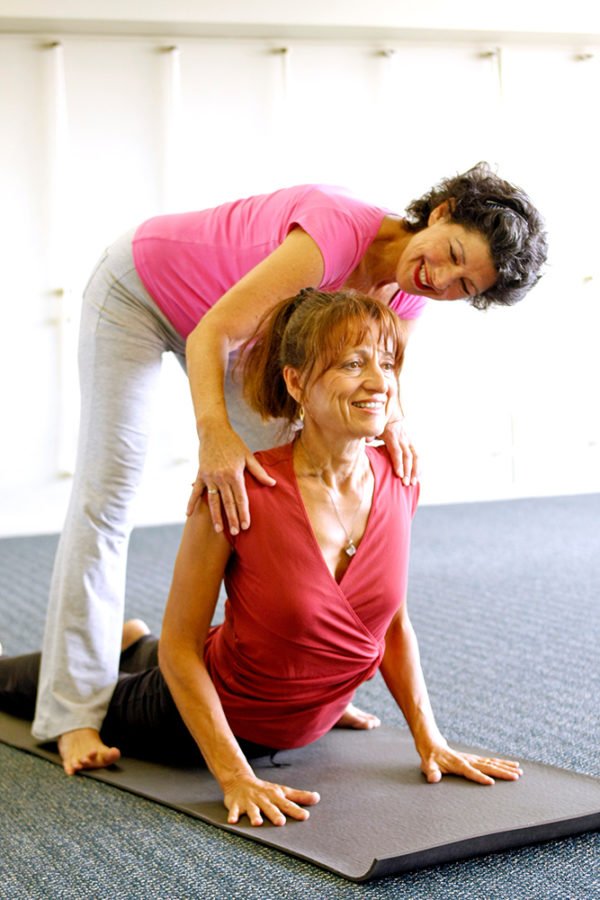 I began teaching Iyengar-style classes in 1996 but over decades we change and grow, and now both my personal practice and my teaching are somewhat more breath-orientated, softer and more flowing. I also specialize in one-on- one yoga, as well as running workshops on both meditation and various aspects of yoga, and I offer occasional retreats both on the island and elsewhere.
When someone asks me 'What style of yoga do you teach?' I don't have an easy answer. I began practising Iyengar Yoga in the mid-80's, during which time I also completed a one year teacher training in Integral Yoga (Desikachar lineage). I spent 2 years doing Iyengar teacher training in the mid 90's and continued to practice and teach this style until I began working with the wonderful teacher Donna Farhi in early 2000's. At that point I eventually realized that yoga is not about 'the style' we practice.
Our practice needs to make us happy. Our practice needs to make us more relaxed, and accepting. While embodying asana (postures) and breathing gently our practice is to be still, to be mindful, to be connected with what is in the moment, to be non-judgmental, to be patient, to be happy. Practising these and other essential skills is, for me, what 'doing yoga' is really all about.
Yoga and meditation have been a large part of my life since the 70's when I first found my own spiritual teacher in India. I launched my yoga teaching career in Cape Town in 1993 and in late '94 emigrated from there to New Zealand along with my husband and three daughters (all of whom I'm delighted to say are now seriously involved in yoga themselves!) 😉
1985 I began practising Iyengar Yoga
1993 One year teacher training in Integral Yoga
1994 – 2000 I taught at North Shore Yoga in Takapuna, Auckland (Iyengar style)
2000 – 2012 I was a founder/director of Albany Yoga Room in Albany, Auckland
2012 – present Relocated to paradise and founded Growing Younger and then Waiheke Yoga Room