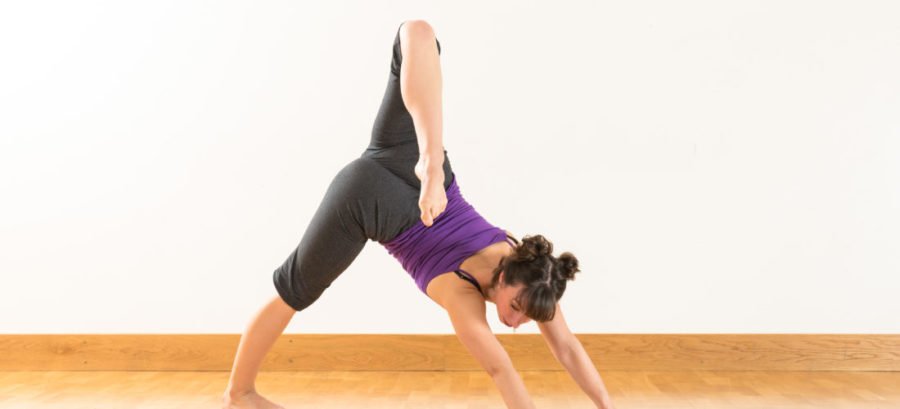 As a teen I was always very interested in all things esoteric, I would read books on Angels, what happens after death, world religions, ghosts and all things unknown. I was and still am completely fascinated with those topics. I had a very strong sense that we are here for a purpose, on an individual level and also on a universal level and its during this life time we have the opportunity to create, express, explore, develop and love.
I began to practise yoga asana (postures) when I was about 20 during my time as a professional dancer. I found the yoga asana practise to be a great way to gain physical and emotional balance. Each time I entered the yoga room and rolled out my mat I felt a sense of belonging and wholeness that I hadn't felt for a long time.
After about 4-5 years daily practise I decided to take the leap and join a Yoga teacher training and let me tell you It was a good decision. After that initial training I attended countless classes, workshops, completed further teacher trainings all in the effort to be a better teacher and to keep learning and growing as a practitioner.
Next I wanted to explore the healing power of massage and energy work. I wanted to help people find find comfort in another way, using the vehicle of massage and energy work to give space for healing to begin.
These days my practise has shifted gears some what. I am enjoying the practise of Yoga nidra (Yoga sleep) and deep relaxation. I am also practising the art of Tarot and journaling. My physical practise looks different to the 20 year old me but it fits the 31 year old me of today.
….and so continues my daily practise and self love rituals that help me not only survive but to thrive!
My Training
I completed an intensive 200 hour vinyasa flow yoga teacher training with Yoga London and then went on to complete my advanced studies with that same school. At present I am an experienced 500 hour yoga teacher and massage therapist.
As my exploration of the asanas (yoga postures) deepened I became interested in the power of restorative yoga which is a much softer and quieter practise. I decided to dive into a restorative teacher training which was completed with Anna Ashby Tri yoga London.
Most recently I completed an intensive pregnancy yoga teacher training with uma Dinsmore-Tuli and Lisa White. It was an honour to have worked with such experienced and powerful women!
In 2014 I began my study of holistic massage therapy with Bodyology London and after a year of vigorous training and practise I qualified with the governing body MTI. The study and practise of holistic massage therapy has helped increase my understanding of the human body and its inner workings. I endeavour to intertwine the stress reducing qualities of both massage and yoga to as many people as possible!
I like to start each class in quiet stillness. This can be a time for grounding and connecting to the breath but most definitely a time for checking in with how you are, honestly.
As the class unfolds things generally tend to  heat up and fire up as we move through a skillfully and thoughtfully crafted sequence. Slowly, gently we move back to stillness once more.
I am so grateful for everyone that has attended my classes past and present. Thank you!
Mondays 6PM – 7:30PM Vinyasa flow Thursdays 9AM – 10:30AM Vinyasa flow
From my home studio – details coming soon. Price – $10
By appointment either by email or by mobile: hello@rachelperry.co.nz 021 023 05774
As a lover of feeling good I was naturally drawn to the magic of massage. I studied, trained and practised so that I could share this magic with others
With the combination of my 10 years international yoga teaching experience I feel that I have a sound understanding of human anatomy, the skills to give thorough and intelligent treatments and the desire to promote the stress reducing effects of massage therapy to as many people has possible
What to expect
The treatment itself varies from person to person depending on whats needed at that moment. I use a mixture of techniques ranging from light  and calming strokes to deep tissue techniques, I may use vibration as well as passive and active mobilisation work to help promote balance and nourishment to the mind and body so that healing may begin to happen. During the initial consultation I will ask you some questions to help me formulate a plan for the treatment, this will enable me to be thorough and for you to completely let go and relax
Treatment and prices:
60 minutes $70 OR 90 minutes $100
Please contact me to book an appointment: rachelperry.co.nz  hello@rachelperry.co.nz  021 023 05774