Neal has been practicing yoga for 22 years and teaching since 2003. He sees yoga as a map guiding us home to a place of peace and relaxed openness in each moment. Neal's teaching focuses on exploring and refining natural movement and alignment principles – learning to embody these principles in a way that takes our spiritual practice into our everyday lives.
Neal creates a safe and inviting space in which to learn and discover yoga as a balance between effort and effortlessness, structural alignment and organic fluidity, mindfulness and spontaneity.
Ultimately, the practice of yoga leads us to a place where we may respond to life's challenges with ease in our breath and body, with wise choices, and with kindness and an open heart."
He has taught on teacher training programs in Australia and New Zealand, and is the programme director and core faculty member of Contemporary Yoga Teacher Training.
Neal is also an experienced Holistic and Thai massage therapist, an accomplished musician and kirtan chant leader.
Yoga Training and Career
Practicing yoga since 1998
2003 : Ashram Yoga Teacher Training
2005 : Yoga Academy, Auckland, a full year of various module certificates
2007 : Advanced Teacher Training with Donna Farhi
2010 : Advanced Teacher Training with Donna Farhi as assistant
2012 : Advanced Teacher Training with Donna Farhi as faculty
2012 : Primary Teacher on Teacher Training, Yoga Spirit Studios, Adelaide
2013 : Level 1 iRest® Yoga Nidra Teacher Training with Richard Miller
2014 : Level 2 iRest® Yoga Nidra Teacher Training with Richard Miller
2015 : Advanced Teacher Training with Donna Farhi as faculty
2015-18 : Certified iRest® Yoga Nidra Teacher Training with Richard Miller
2013-20 : Faculty on the Yoga Teacher Training Programs with Contemporary Yoga
In addition to the above, there have been numerous day, weekend and five-day yoga intensives over the years, including many with Donna, other teachings and somatic workshops e.g. Body-Mind Centering – Experiential Anatomy.
Neal also has two holistic and therapeutic massage qualifications from London 1998 and Thai Massage certificates. The study of bodywork has helped gain a deeper understanding of body, breath, movement, health, mind, emotions and happiness.
The yoga classes Neal teaches are mostly theme based classes – many of the movement principles he has learnt on advanced teacher trainings with renown teachers Donna Farhi, Marcia Monroe and Lisa Petersen.
We explore yoga, making movement inquiries to find a balance between fluidity and clear alignment through our body, so that we may move with more ease, stability, comfort and integrity in our yoga and in our life.
These classes are suitable for yoga beginners and experienced practitioners.
In these classes we may explore:
How our breath moves us
Become more aware of our spine and of a mobile, breathing and strong centre
How energy flows through our body
How we can extend into backbends safely
Learn about core awareness
Discover organ support for movement
Establish clear foundations for all the standing postures
Discover how using yoga postures and the breath may be a meditative practice
How yoga may serve you in your every day life
And much more …
Restorative Yoga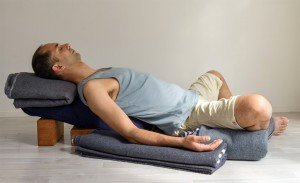 Neal also specialises in Restorative Yoga. By relaxing deeply and consciously we allow tension to release, we allow our bodies to soften, for energy to flow. By re-connecting with our 'natural' relaxed self, as Judith Lasater says, we restore and renew our energy levels. These practices are ideal for times of chronic or acute stress, in times of illness, or when simply feeling depleted.
Neal likes to call this 'lying around yoga'. "How often do we give ourselves this – a time to truly and mindfully relax? At the end of each session we can almost hear our bodies say, "Yes, this is what I truly need – deep rest".
In Restorative Yoga we learn to let go and relax, and allow the earth and gravity to open our body to our natural energy flow. It's a beautiful and gentle practice that can have profoundly beneficial effects:
A dismantling of chronic tension patterns
Enhanced immune function
Effective cellular respiration
Reduced hyper-tension in the cardiovascular system
Reduced mental and emotional tension
The body-mind can return to a natural state of equilibrium
Once experienced there is little doubt of the benefits, even if just for a few minutes of mindful breathing.
Tuesdays 9.15-10.45am drop in
Fridays 9.15-10.45am Gentle Yoga drop in 
Phone Neal on 021 180 7867 for further details.
Classes on Waiheke Island are at the Morra Hall, in the Meeting Room around the back, a 2 minute walk away from the main village area in Oneroa, Waiheke – 115 Ocean View Road, Oneroa, Waiheke. Classes are $17 each or a concession card of 8 classes for $120.
Both buses, no. 1 and 2, stop right outside The Morra Hall.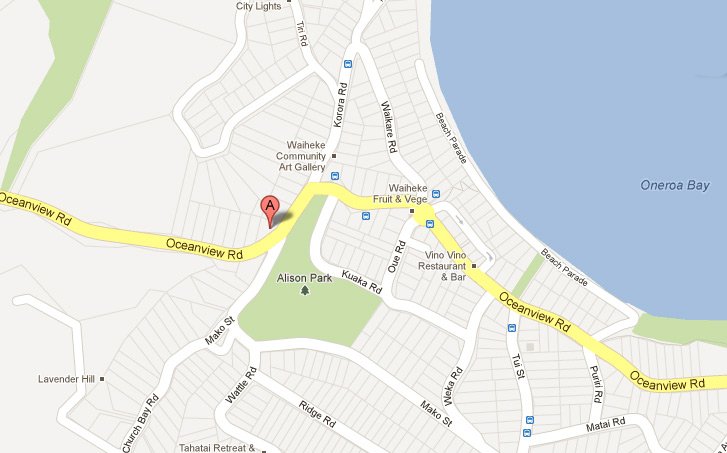 Yoga Teacher Training 2021
Neal is part of the core faculty for Yoga Teacher Trainings at Contemporary Yoga, based in Remuera in Auckland. Throughout 2021 there will be three Level 1, 200 hours Yoga Alliance Registered and Yoga New Zealand registered courses.
It is my great privilege to be a part of the Contemporary Yoga Teacher Training. How wonderful to be involved with an incredibly skilled team of teachers who bring a huge range of knowledge and expertise to the course.
What makes this training special is the truly holistic approach to the body, to movement, breath, energy, mind, emotions and spirit.
The course not only aims to guide students to become fantastic yoga teachers, it also invites them into a deep friendship with their body and breath. Through experiential anatomy and movement enquiries, by encouraging a deep fascination and curiosity about our humanity and how we develop, by discovering how yoga asana (postures) may unfold naturally, without strain, how they may be sustained with ease, and how they may dissolve with grace – we can arrive at our conscious embodiment and find our true place here in our lives.