Tao Yoga is a form of Qi Gong, which means the harnessing and cultivation of the subtle life force called chi to harmonize body, mind and spirit. It can be practiced by anyone, who is able to develop awareness and their senses.

There are no strenuous movements or other difficult techniques involved. In fact, most of the Qi Gong exercises and meditations can practiced on a chair, or even lying in bed, if necessary.

To find out more about Sibylla's work or want to register for any of the Tao Yoga classes, email on belightwaiheke@gmail.com, or call on 021 538 486.
Sibylla is actively engaged with Holistic health and healing since 1993. Originally from Germany she lives on Waiheke island since 16 years, teaching Reiki and the Universal Healing Tao.

In her private practice in Surfdale she gives individual sessions in transformational and oriental bodywork such as Chi Nei Tsang, a form of taoist abdominal massage.

Sibylla is passionate about empowering people to heal themselves and to offer them ways to complete their conscious unfolding of body, mind and spirit. Sibylla teaches "energy awareness" and "inward connection" to teenagers, as well as terminal ill people, where the medical department has no cure or given up on. However, connecting with Love, and especially self love is at the core of all the techniques and modalities, that Sibylla is offering.

I love the challenge of believing in the impossible, especially in the power of human consciousness, and the universal love.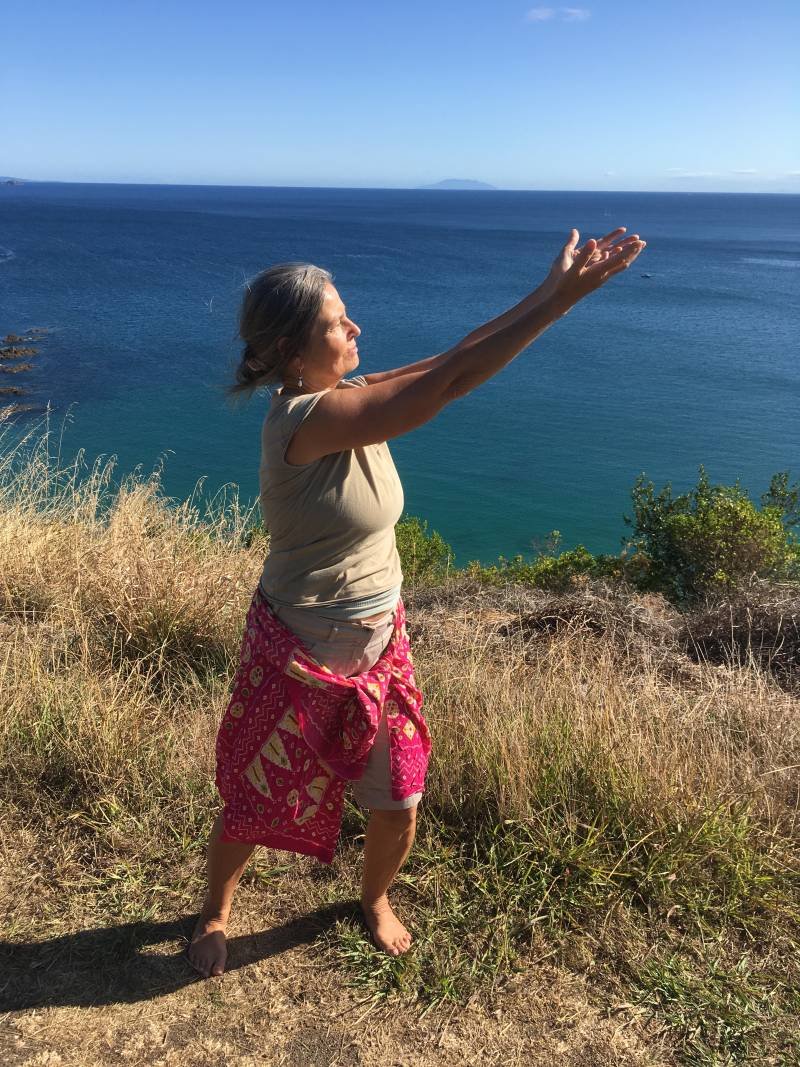 Please note:
We are proud to profile these teachers who live and teach on beautiful Waiheke Island. However, we take no responsibility for your experience in their classes and workshops. We highly recommend you connect and talk with teachers first before attending their classes.