Greatest Friend Yoga is a boutique Yoga space, based at the Greatest Friend shop in Oneroa, Waiheke. Greatest Friend Yoga offers a variety of Yoga classes from Waiheke teachers.
114 Oceanview Road, Oneroa, Waiheke
shopgreatestfriend.com
Phone: 027 376 2245 
Email: contactgreatestfriend@gmail.com
Below are details of Yoga classes and teachers, plus you can see all classes on this timetable here >>
Please note: the Qi Gong class with Sibylla on Wednesday 81.5-9.30am is Vitality & Balance Qigong for both men and women.
Teachers
Mel Burdette
Mel has more than 30 years of experience in yoga and personal development. She is a certified Hatha Yoga Teacher (350+ IYTA) and Hormone Yoga Therapist, Mindfulness Practitioner and a Professional Certified Coach (ACC ICF).
Helping others to be the best version of themselves is her motto. She is a founding member of the Waiheke Women's Collective and the Island Coaches Collective (ICC). In these functions Mel organises free events in her community to improve health and wellbeing. You might also have seen her volunteering as a guide for the Waiheke Walking Festival, where she has been leading Wellbeing Walks since 2014.
More about Mel here >>
Kylie Annan
After a decade based in London Kylie has recently returned to Waiheke Island. While in London she discovered Iyengar Yoga, for which she is eternally grateful, went on to explore Vinyasa and loves combining the precision of Iyengar with the moving meditation of a Vinyasa practice.
Recognising Yoga as invaluable in grounding and finding a sense of peace she was inspired to share it with others, completing her 200 hour Vinyasa Yoga Teacher Training with Erin Prichard at Yogarise in Sri Lanka and London.
Kylie has also completed Pregnancy Teacher Training with Nadia Narain at Triyoga London. Kylie will guide you through a steady moving meditation to explore strength, flexibility and balance.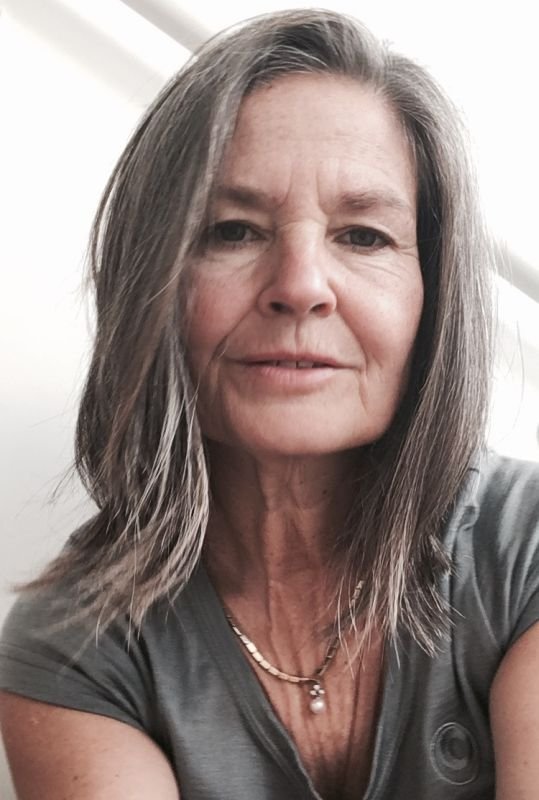 Sybilla Meckel
Sibylla is actively engaged with Holistic health and healing since 1993. Originally from Germany, she lives on Waiheke island for 16 years, teaching Reiki and the Universal Healing Tao. In her private practice in Surfdale, she gives individual sessions in transformational and oriental bodywork such as Chi Nei Tsang, a form of Taoist abdominal massage.
Sibylla is passionate about empowering people to heal themselves and to offer them ways to complete their conscious unfolding of body, mind and spirit. Sibylla teaches "energy awareness" and "inward connection" to teenagers, as well as terminal ill people, where the medical department has no cure or given up on. However, connecting with Love, and especially self-love is at the core of all the techniques and modalities, that Sibylla is offering.
"I love the challenge of believing in the impossible, especially in the power of human consciousness, and the universal love."
More about Sybilla here >>
Mili Vilamil
Mili has been practising Yoga since 2010 before she left Argentina to travel the world. Feeling a strong past life connection to India, Mili journeyed there several times, she became very intrigued with the Indian culture and in particular Yoga. Mili is a Certified Yoga Teacher trained in Hatha, Vinyasa and Ashtanga by the International Yoga Alliance, she has been teaching for the last 3 years.
Mili does not like to define her teaching to one style of Yoga, in particular, she goes with the flow and energy of her students and you may even find yourself singing Mantras at the end of her sessions.
Charlotte Long
Charlotte is a local personal trainer and Polestar trained Pilates instructor with a background in gymnastics. She discovered Pilates as a means to manage back pain and believes that a mobile spine and strong core is key to moving with ease. Her classes will focus on moving the spine in all planes, as well as giving the core and glutes a cheeky workout too! We will play around with props such as mini bands, Pilates balls, and lacrosse balls to keep things interesting.
She will also be offering a Broga class! (Bro yoga)…which is essentially a stretch class for guys, with some bodyweight strength and Pilates exercises thrown in (and potentially a beer at the end) for those who may feel intimidated attending a class full of super flexible women!
Check her out on Instagram longevityfitness_waiheke >>